Types of Hair Loss
Alopecia is the name give to all types of hair loss but there are many reasons why we question our hair and scalp health. Poor diet, stress, aging, environmental pollution, medications and chemically laden hair products can all affect our hair condition, scalp and hair growth.
Scalp Conditions
Dry, oily, dandruff and itching can all cause an imbalance of skin biome on the scalp and is a sign of poor hair and scalp health. How you wash you hair and what products you use can either nourish or strip away essential oils for healthy skin and hair follicle health. Added to this, it's important to eat healthy, lock out or reduce processed foods and make sure you keep up your hydration levels. Instead of going without, swap it out! A green tea for a coffee or a mineral water instead of a juice- that way your brain doesn't think you are depriving yourself.
The perfect Shampoo and Conditioner system
With the thousands of products available on the market, choose what feels right for your hair type. Some love natural shampoos as they contain less surfactants and remove oil and dirt more gently from the skin and hair shaft than traditional shampoos and conditioners. However, sometimes the natural formulas can feel like sandpaper on your hair and leave your skin needing a little more cleansing. You might find that a commercial shampoo is just right for you. Better still, there are many that have a fusion of both natural and traditional. Whatever works for you is your personal choice. Find something that works for cleansing and isn't too harsh or too light. There is no magic answer.
Verihair for hair and scalp health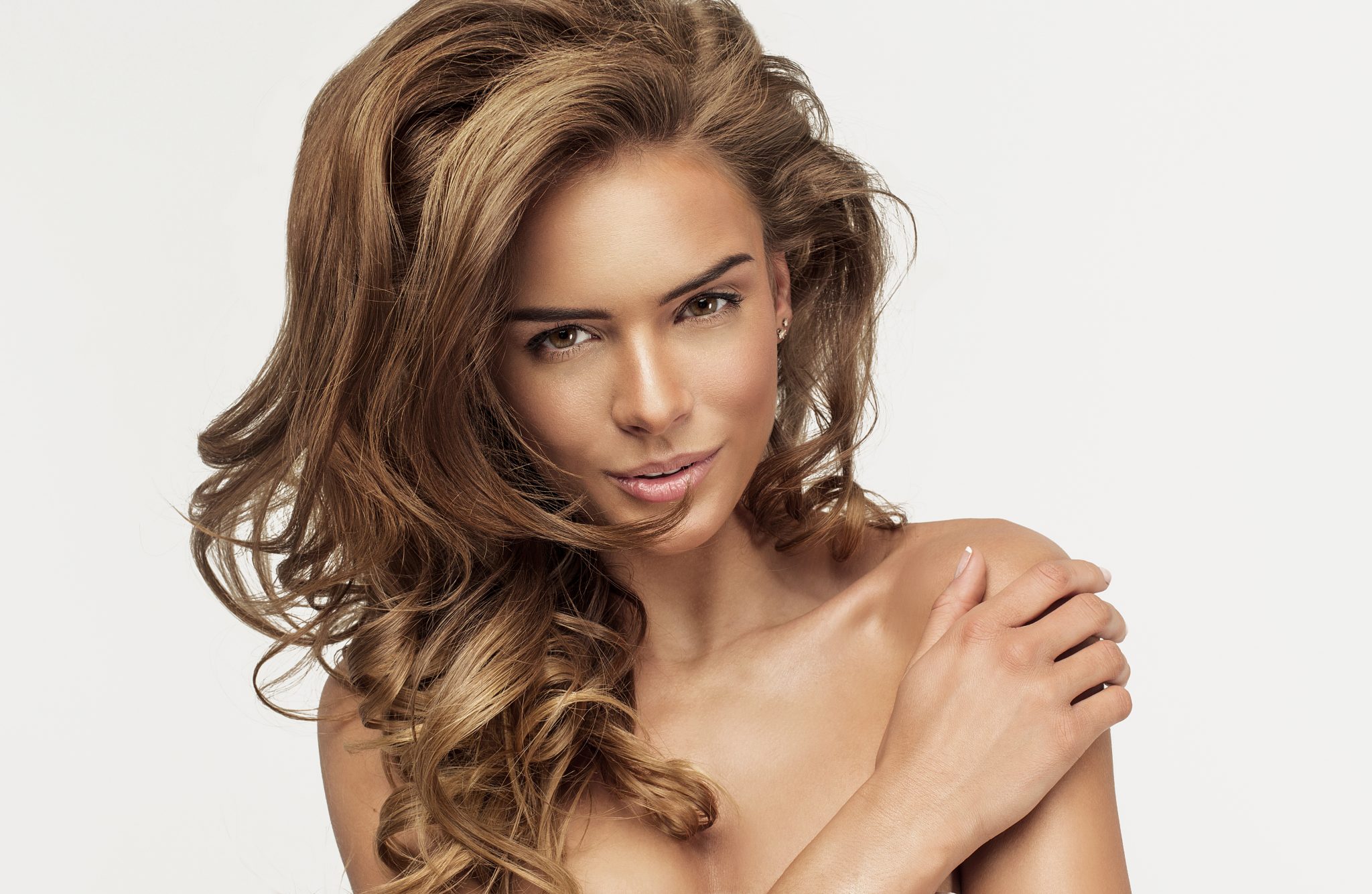 The development of Verihair came from helping some young children in pre-primary who had scalp and hair growth problems. After many years of testing, and talking to mums and dads and friends, the Verihair formula was developed to provide a concentrate of essential oils that provide specific properties to assist with improving hair and scalp health. The best part about it is that it can be applied to any shampoo or conditioner that you currently use. From our conversations with mums and dads, much time, money and experimentation had already been done to find a cleansing system for their hair that worked. Now they just add Verihair and continue their hair washing regime. So easy.
What you can do to improve your hair health
Shiny hair with a smooth texture and no split ends is generally perceived to be healthy. The hair follicle can get enough nutrients to produce a hair that reflects your inner health. Although there are many non natural solutions, they're not for everyone and monitoring the improvement of hair and scalp health is sometimes negligible. Of course improving your diet and your water intake can all add to a better body balance and improve your hair health. However, most of us want to turbo charge this process with our time poor schedules.
Verihair will actually help you manage your daily routine better and save you time. Just add 3-4 drops of Verihair to your shampoo portion, mix it in your palm and then shampoo as normal for about 3-4 minutes. The nature of the oils in Verihair quickly penetrate into the scalp and hair shaft as you wash. The shampoo lifts the dirt and Verihair sneaks in whilst you're cleansing your hair and scalp. Once you have massaged your scalp and washed your hair, simply rinse out and condition as normal. For best results, we recommend washing your hair 3 times a week. Or if you only wash a couple of times a week, add an extra drop when you shampoo.
Precious things come in small packages
It's true that diamonds are precious, and so are the oils in our Verihair formula. Our little bottle provides you with a huge three month supply of all the drops you need to add to your favourite shampoo to bring back healthy hair and scalp. Not only will your hair feel softer, look shinier, but you will also notice how your hair grows back better and fuller. Just see how some of our gorgeous Verihair friends have experienced their hair growth journey with Verihair.
Accreditation
Verihair is animal cruelty free, vegan friendly, gluten free, dermatologically certified and has shown proven results with our case studies. We guarantee to use the best quality oils in our formula for hair and scalp health that we can source. Start your Verihair journey today and let your body find it's hair balance again with time, nurturing a self love, because your hair is such an important expression of your style and how you demonstrate your inner beauty to the world. Start your Verihair journey today.