At last, the secret is out and everyone can have a great head of hair, everyday! Discover Verihair, all new natural hair and scalp therapy product in Australia, available to the world.
Verihair is a hair and scalp care formula developed to restore hair and scalp vitality naturally. Your hair follicles need organic nutrients at the roots in order to growth thicker, fuller, longer, silkier hair. Verihair helps your scalp because of the high levels antioxidants and trace elements in its natural formula.
To put it another way, The plant ingredients in Verihair incorporate powerful antioxidants, terpenes and other plant constituents that assist at the cellular level, at the scalp and on the hair shaft. A point often overlooked in hair beauty products is that many chemicals in them may actually upset the natural balance in the nutrition of the hair follicle.
Physical and emotional experiences
Having great hair affects our mood and confidence. Until now, most products only provide one solution. Verihair provides more than just a healthy scalp with great hair. Rather, it's about your overall well being.
Firstly it does assist the physical activity of your hair growth. Case studies undertaken over many months demonstrate this and it continues with ongoing positive hair growth results. Observations from women and children that have used Verihair can see the results visually. Some hair growth can be seen after only two weeks. And it's not just great hair growth, but the healthy hair that continues over time that feels great.
Secondly, so many women have given feedback about how just washing their hair with Verihair added to their shampooing makes them feel alive. They love the beautiful aroma as they wash their hair. This is a direct effect of the aromatherapy benefits of the essential oils in the formula. Traditionally, oils have been known to be powerful mood enhancers. Think of the last time you smelled a rose, or a fresh lemon scent, or just picked a lavender spike, how did that make you feel? Despite the fast paced world we live in, certain smells trigger memories that take us back a day, or to a childhood memory or a favourite holiday. You can have hair and scalp therapy that also helps your mood.
Ethical and conscience values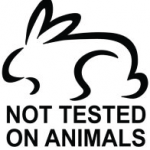 Verihair isn't only restorative hair and scalp therapy. It is an ethical product. It's animal cruelty free, vegan friendly with all natural ingredients and dermatologically tested. Verihair is formulated by Elda Kingston. The formula was developed initially as a request to help a little boy who had been born with a scalp condition. As with all her products, by helping one person, Elda is now helping more people with other hair issues.
Learn more from our case studies.